I am going to  make a lemon Meringue Pie today and it is with a twist.
It is very simple to make. I started making it with the Graham cracker crust. I just mixed up one package of graham cracker, 1/3 cup sugar  and 4 table spoon of soften butter.
I crumbled the graham crackers in a Ziploc bag and after that I added it in the sugar and the soften butter. It should be mixed up nicely by hand. So, I did this mixing with my hand and pressed hardly in to the bottom of the mason jar. Then I baked it in the oven at 350 degree for 10 minutes. 
Then came the lemon pudding and meringue …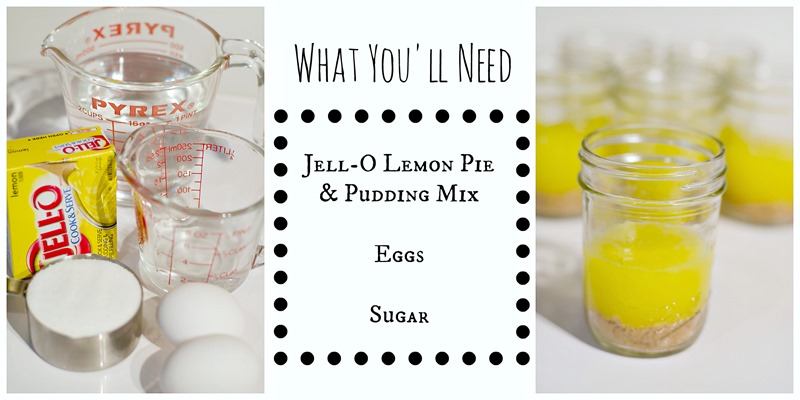 I simply followed the instructions on the Jell-O box for the pudding and meringue.  Just be sure to get the "Cook & Serve" variety.  This won't work with the no-bake instant pudding.
Once cooled, I refrigerated for a few hours before serving …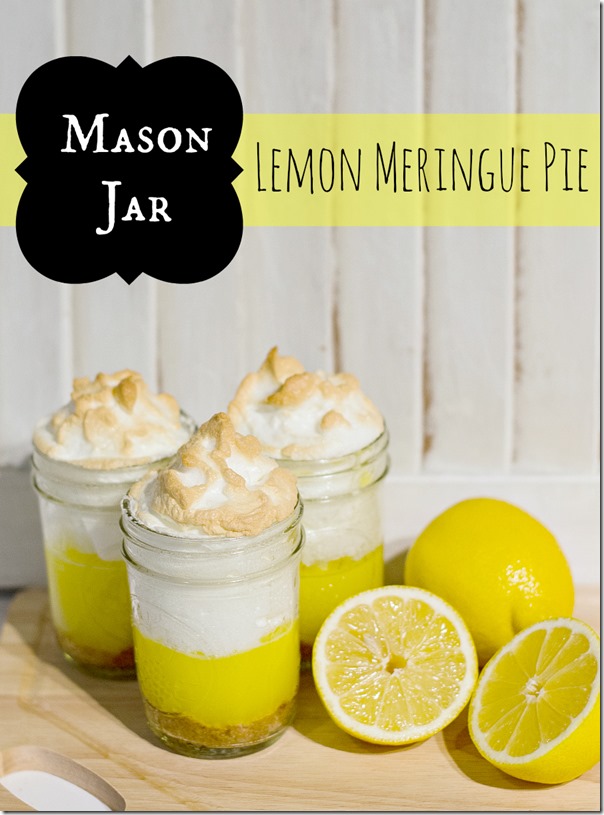 DIY source: http://www.itallstartedwithpaint.com/