Materials:
cotton swabs
white cardboard (preferably tightly)
scissors
glue
four wooden sticks (can be taken from under the ice cream) or two clothespins
color ribbon small size
black pen
Step by step:
Cardboard-cut two ovals – one for the head, the other for the body.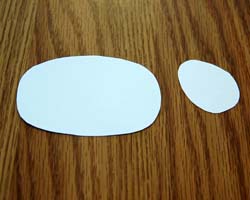 – Cut the cotton swabs on both sides.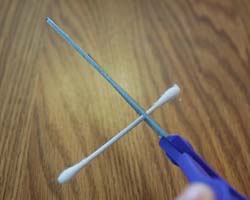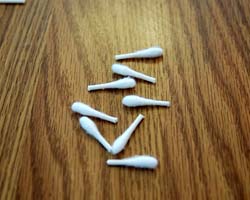 – Carefully start gluing the outer parts of cotton sticks to the cardboard (see figure)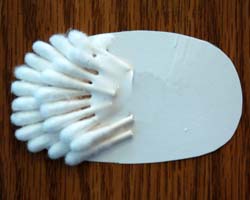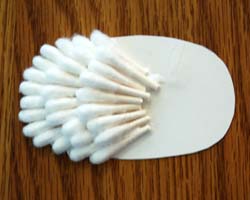 – Glue the until they cover the entire board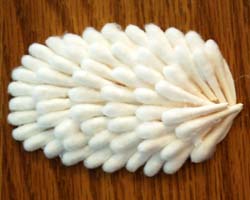 – Take five more scraps with cotton sticks and glue them on the second oval (head), as shown in Figure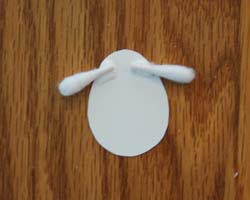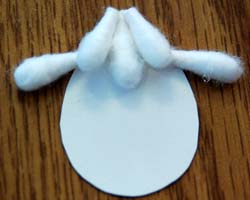 Roll-colored ribbon in a bow and glue it on top of the "head" in the form of jewelry, felt-tip pen to draw the eyes, mouth, nose, etc., glue head to the body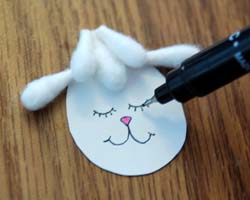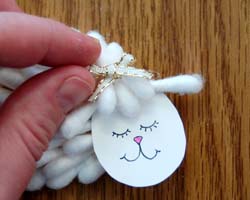 – Glue sticks to the body, so that your sheep could easily stand on their feet.
That's it!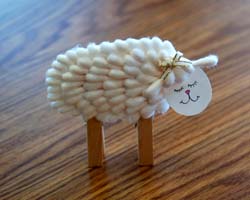 ***DIY source: www.ejka.ru