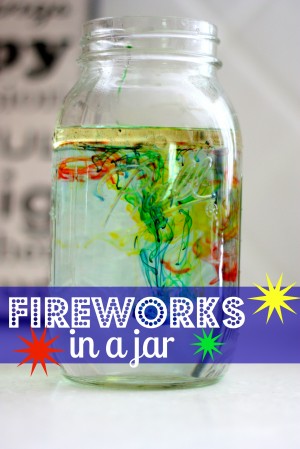 What you will need:
1.  Fill your jar 3/4 of the way full with warm water.
2.  In a separate dish, blend 3-4 tablespoons of oil and a few drops of food coloring (I utilized 4 drops of each one color:  red, yellow, blue, and green).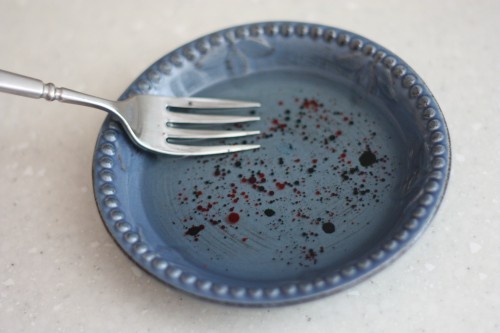 3. Now use a spoon or fork to mix oil and food coloring together.
4. Pour the mixture of the oil and food coloring into the jar.
5. Now look what happens. The food coloring will sink out slowly of the oil and into the water. Now no talking…..just see what happens….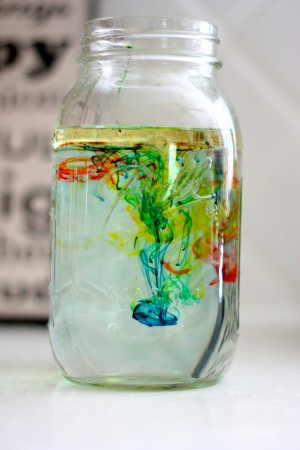 ***DIY source: www.icanteachmychild.com